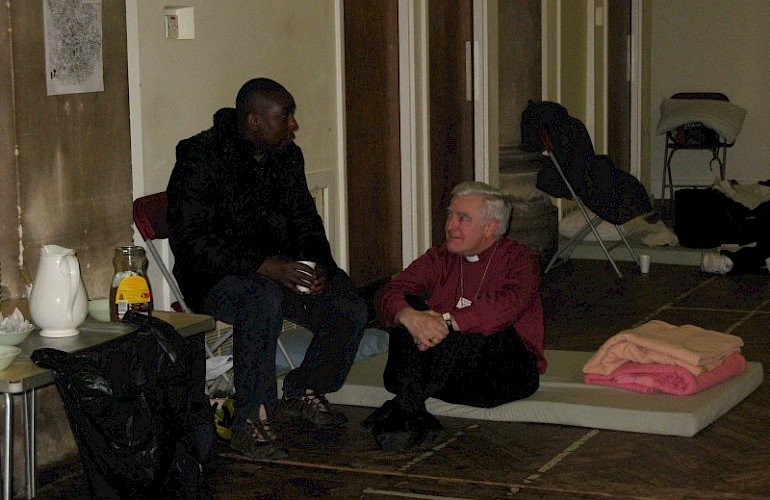 Purpose
The Beatrice Laing Trust was established in 1952 by Sir John Laing for:
the advancement of the evangelical Christian faith, at home and abroad
the relief of poverty
Areas of Giving
The Trustees' priority areas of giving are:
To support new church building, extension or redevelopment projects, with a particular emphasis on churches using their physical resources to communicate Christian faith and respond to needs in their local community
To support organisations offering practical services to those who are disadvantaged and vulnerable, with a particular emphasis on Christian organisations seeking to express their faith through practical action to help:
the homeless
the elderly
ex-offenders
former Servicemen and women
To support organisations providing practical services to people with physical, mental and learning difficulties, predominately through:
special schools seeking to make provision for those with increasingly complex needs
support in the transition from childhood to adulthood and in accessing training and/or meaningful employment opportunities
To support small-scale overseas development projects, aimed at building the capacity of local partners to provide long-term solutions to problems in the developing world, principally through Christian organisations working in the Anglophone countries of Sub-Saharan Africa and parts of Asia to:
improve educational opportunities
build sustainable livelihoods
Please note that we only fund overseas projects through charities registered in the United Kingdom.
Level of Funding
The level of funding available varies. Grants typically range between £2,000 and £10,000, but the trustees have the capacity to make a number of larger grants each year.
Annual Report/Accounts
The Trust's latest annual report and accounts provide examples of recent grants. (Please note that the link will open a new window on the Charity Commission of England & Wales website)
Trustees
Christopher Maurice Laing (Chairman)
David Eric Laing
Sir John Martin Kirby Laing
Charles William David Laing
Paula Joan Stephanie Blacker
Alexandra Catherine Beatrice Jane Gregory
Charity Number
211884
If you are thinking of applying for funding, please first read the How to Apply guidelines and Exclusions which are common to all the Laing Family Trusts.